The Foreshore Walkway system is a project in response to a brief from the City of Sydney Council. It proposes a cohesive navigational system along the Sydney city foreshore, incorporating a printed map, a sculptural prototype and a digital wayfinding app. The elements feature an educational storytelling system honouring the layered indigenous history of Sydney.
Along with standard geographical features and cultural icons, the map identifies a series of key points to be discussed and celebrated in indigenous Australian history. These are depicted on the map as orange coloured spots.
As a result of low pedestrian traffic in Barangaroo reserve, there is a concrete installation on the Stargazer Lawn. It is a large-scale representation of the map, allowing users to walk on, touch and interact with elements of the map.
A colour-coded icon system along the footpath identifies historical narratives existing along the foreshore.
The Foreshore Walkway digital platform allows users to access specific stories linked to each icon in the physical environment. Relevant links are available if they wish to engage in further research.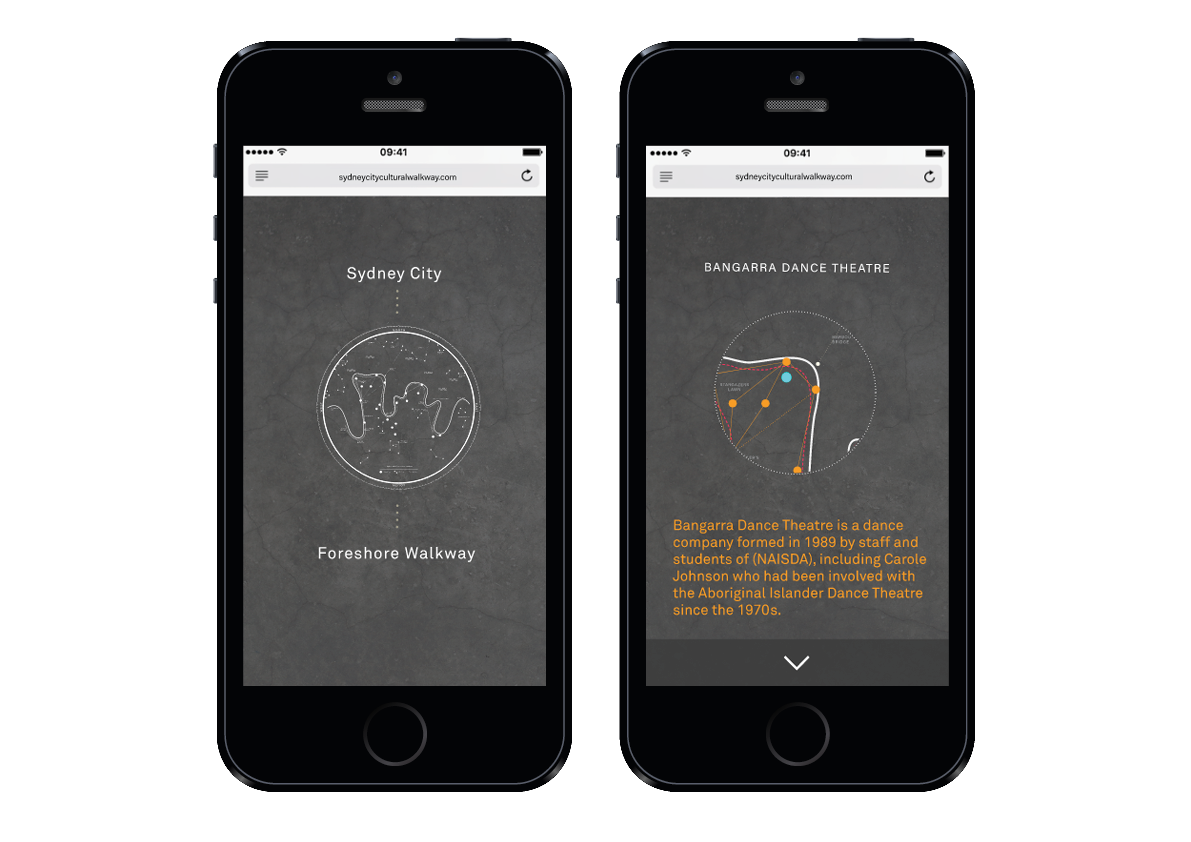 This project was nominated as a finalist for The Society for Experiential Graphic Design Awards 2018.